RECYCLED OREGAN PITCHED ROOF FOR LOUNGE/DINING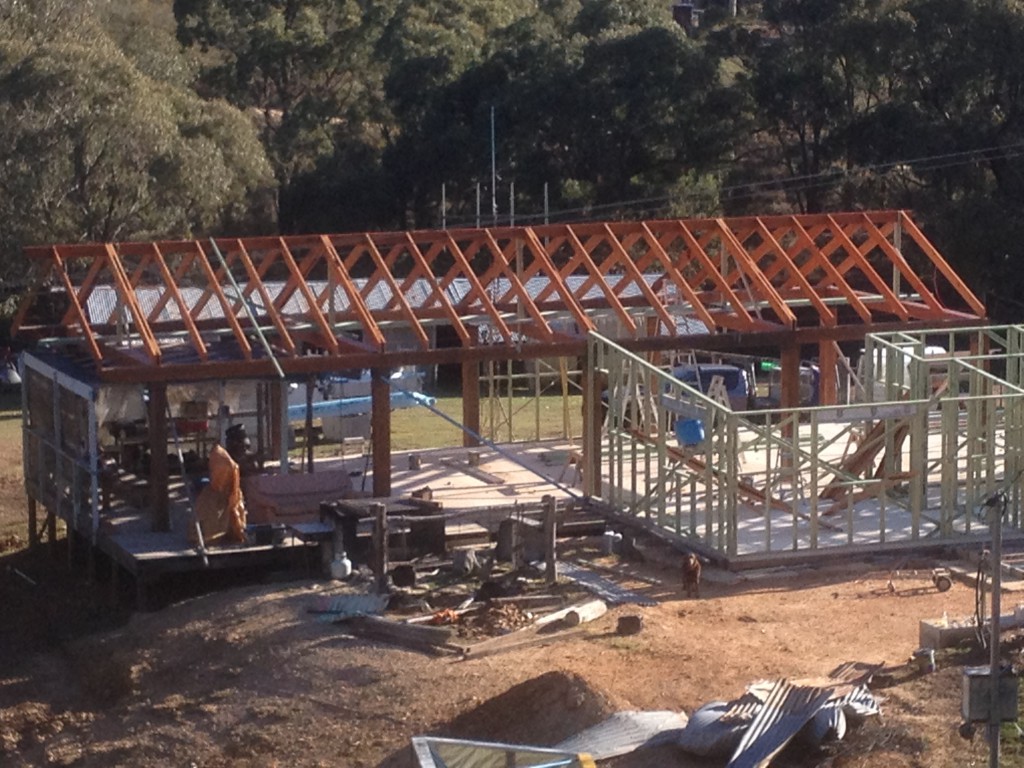 Here is another update on my project – Follow the Build Part 8.  
You would have read in my last post Follow the Build Part 7 where I was working on the kitchen and laundry frame. I've already got the structural post and beams up with my ironbark and now it's time to pitch the roof.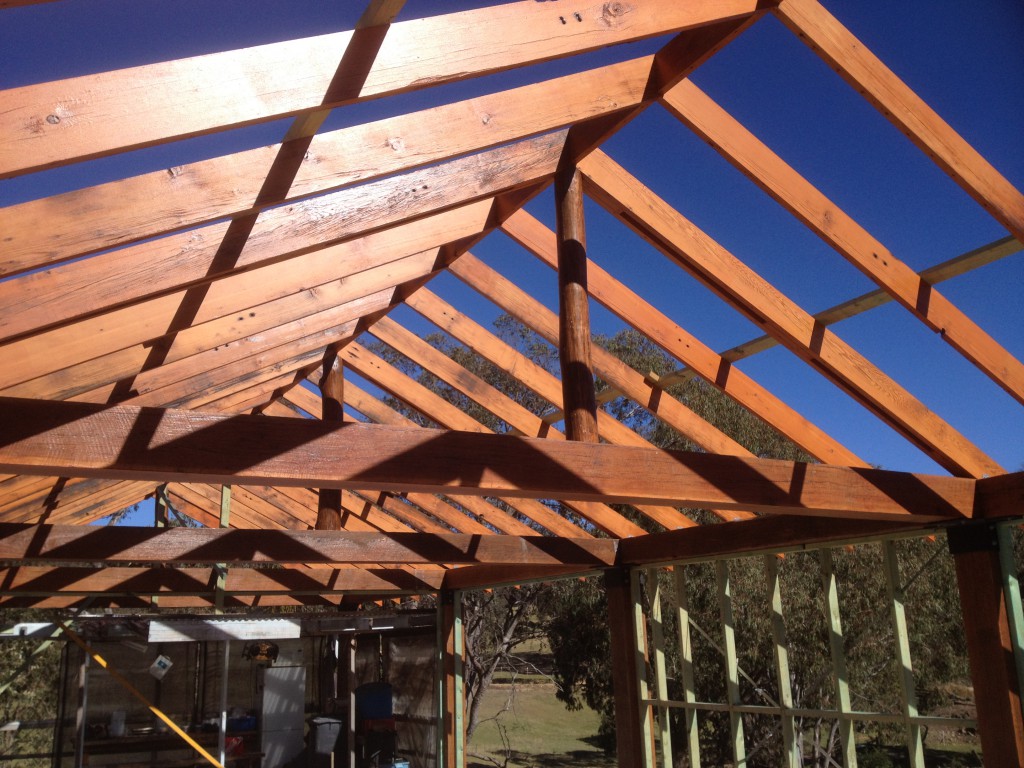 I'm using recycled oregan beams. There will be a double rafter over the posts to fill out the look and singles everywhere else.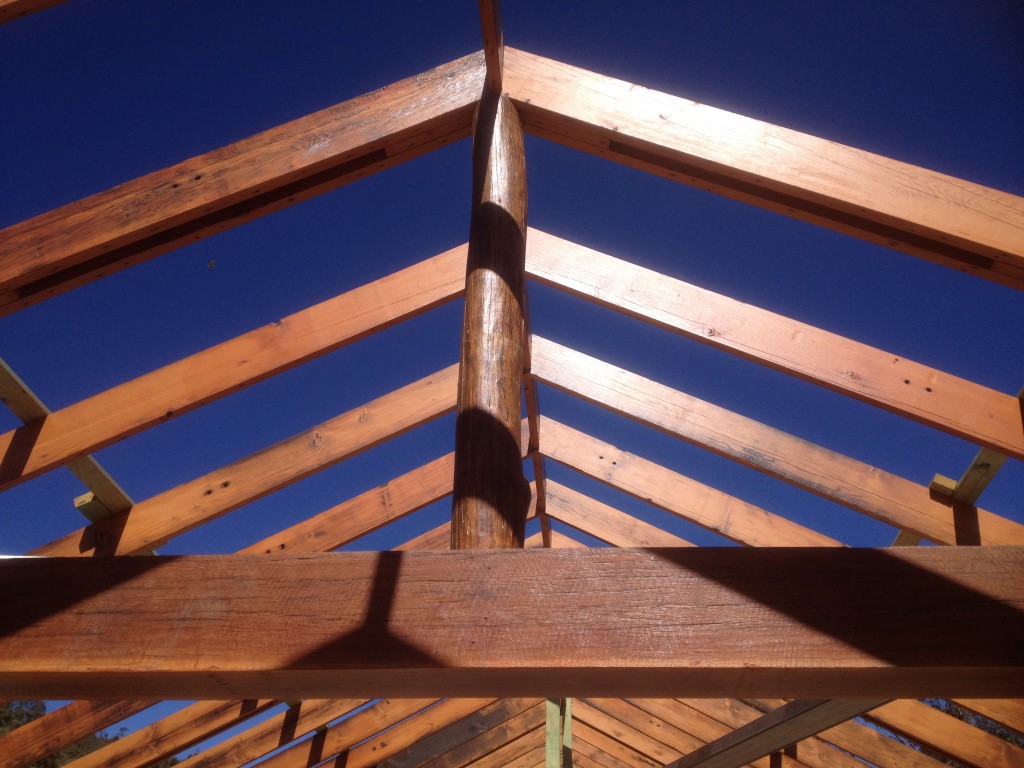 You will see that I've pre-painted the rafters using Intergrain DWD. I love this product! It really brings out the natural look of the timber as you can see in the picture. The sun is just gleaming on those timber posts.
Finally, strutting the ridge beam are ironbark fence posts also painted with DWD. Don't they look terrific! It was a big job indeed but what a result.
Well that's it, for the moment folks. Keep following the build and let me know your thoughts via my Scotty Cam Facebook Page.

Won't be long till the next update so stay tuned for part 9 coming very soon…
Related: Follow the Mudgee build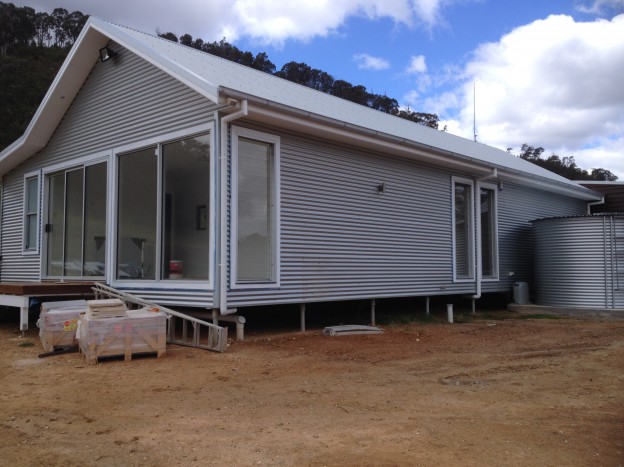 EXTERNAL WALLS Well, as you know, it's been really busy over the last weeks with The Block and other engagements but I always find time to squeeze in where I can to continue my projects. So here is another update on my project Follow the ... [read more]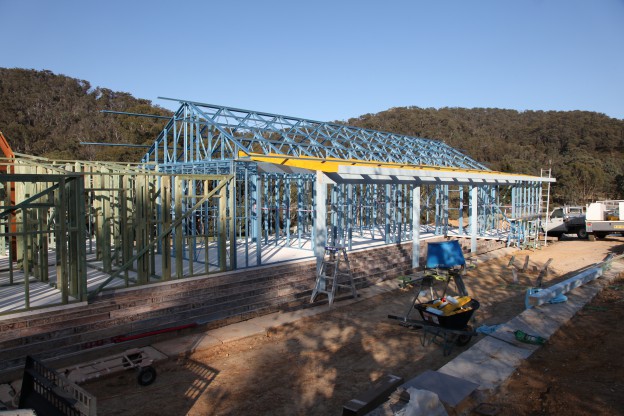 KITCHEN AND LAUNDRY FRAME Here is another update on my project – Follow the Build Part 7. You would have read in Follow the Build Part 6 about using Bluescope Steel. Working away on the kitchen and laundry frame, it was a little differen ... [read more]